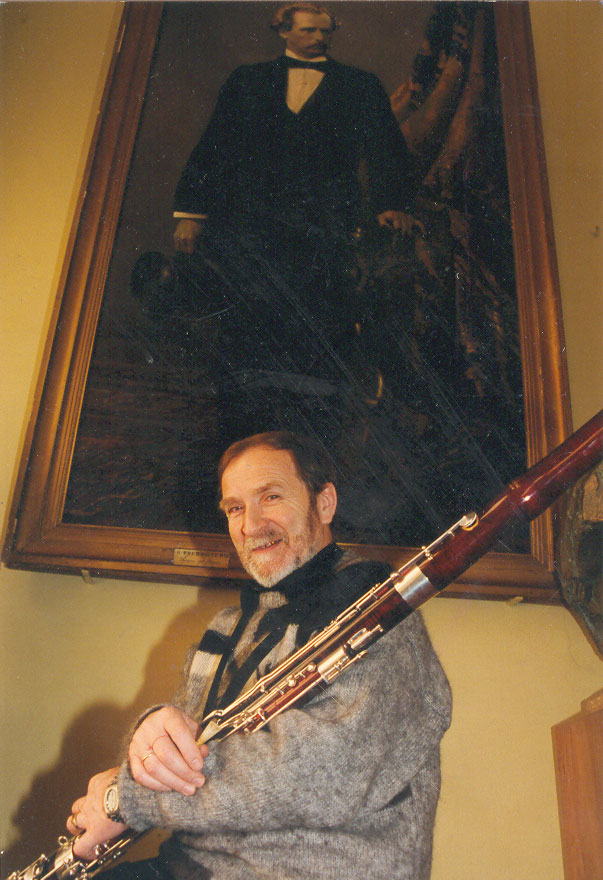 Valery Popov was born in 1937. His father was a famous trumpeters worked at the State Radio Symphony orchestra more then 30 years by invitation conductor N.Golovanov. Valeri Popov followed his father in playing trumpet but in 1957 changed the instrument for bassoon. It took only 2 years to get professional skill: in 1959 he won the competition for the vacancy and was invited to the Opera-Symphony State Radio and Television orchestra. In 1960 he was graduated from the Musical College (in the class of prof. V.Gorbachov) and entered Moscow Conservatoire (prof. Teryokhin).

In 1962 he was invited to the State Symphony orchestra as the soloist and in a few days there was the first and the most significant in his career performance: he played solo in the Stravinsky "The Sacred Spring" in the presence of the author under conductorship of R.Kraft. In the following

26 years of his work with state orchestra he played with the most significant conductors and soloists of the second part of the XXth century: E.Svetlanov, N.Rakhlin, A.Gauk, K.Kondrashin, L.Ginsburg, M.Pavermann, K.Ivanov, A.Jansons, A.Stasevich, A.Kats, G.Rozhdestvensky, J.Temirkanov, V.Polyansky, V.Gergiev, A.Lazarev, D.Kakhidze, V.Verbitsky, K.Cekki, P.Argento, M.Sargent, K.Munsch, I.Markevich, Z.Metha, L.Maasel, P.Kletski, K.Sanderling, K.Masur etc; soloists: I.Menuhin, Schering, I.Stern, V.Cliburn, D.Oistrakh, L.Kagan, S.Richter, E.Gilels, T.Nikolaeva, M.Rostropovich, V.Spivakov, D.Schafran, OJ.Bacshmet, A.Nasedkin, N.Gutman, F.Bakhchiev, L. Cogan etc.

In 1963 V.Popov won the first prize at the International competitions in Leningrad and in 1965 in Budapest.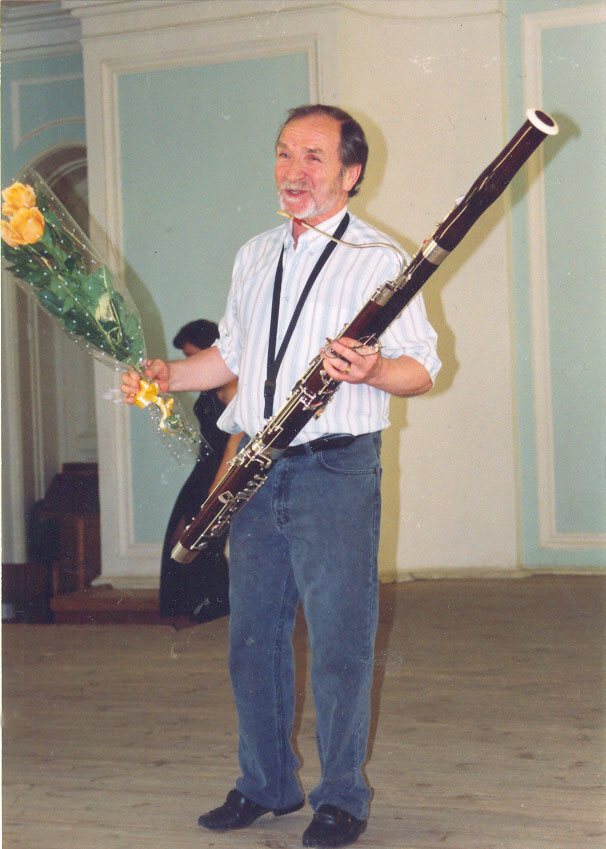 Popov performs as soloist on most prestigious stages and accompanied by the best orchestras with the most famous conductors. His huge solo repertoire encludes music of all styles and times ever written for bassoon, from baroque to avant-garde. He made almost 100 recordings for the radio, records and cds. Popov always works to extend his huge repertoire. He plays bassoon concertos by Vivaldi, Mozart, Boismortier, Duttilleux, Kozeluh, Zelenka, Weber, J.C.Bach, K.Stamitz, J.Hummel, Jolivet, Gubaidullina, Wolf-Ferrari, Villa-Lobos, Tomazi, and many more. His recordings were published by "Melodia", "JVC", "Chandos", "Olimpia", "Vista Vera".
Many composers when writing for bassoon are eager to trust the premiere performance to Valery Popov. Yury Levitin, Sofia Gubaidullina, Lev Knipper, Edison Denissov and A. Shnitke dedicated their works to him. Another sign of the international recognition of the artist is the invitations to him to be a member of jury in many competitions, in Toulon, Tokio, Munich, Markneukirchen, Rotterdam, Prague, Moscow, Sankt-Peterburg, Astana and many other places.
Since 1971 he teaches at the Moscow Conservatoire , since 1991 -professor, since 1992 - the head of the chair of the wind and percussion instruments. In 1986 got the title of the People Artist of the Russian Federation. From 1988 V.Popov works at the State Symphony Capella under conductorship of V.Polyansky and J.Kasparov's Contemporary Music Ensemble.
V.Popov took part at the conferences I.D.R.S. in Gratz, Manchester, Baton-Ruzh, Chicago, Frankfurt-on-Main, London. He also gave master-classes at Tokyo, Ankara, Stanbul, Chicago, London, Manchester, Wien, Avignon, Seoul.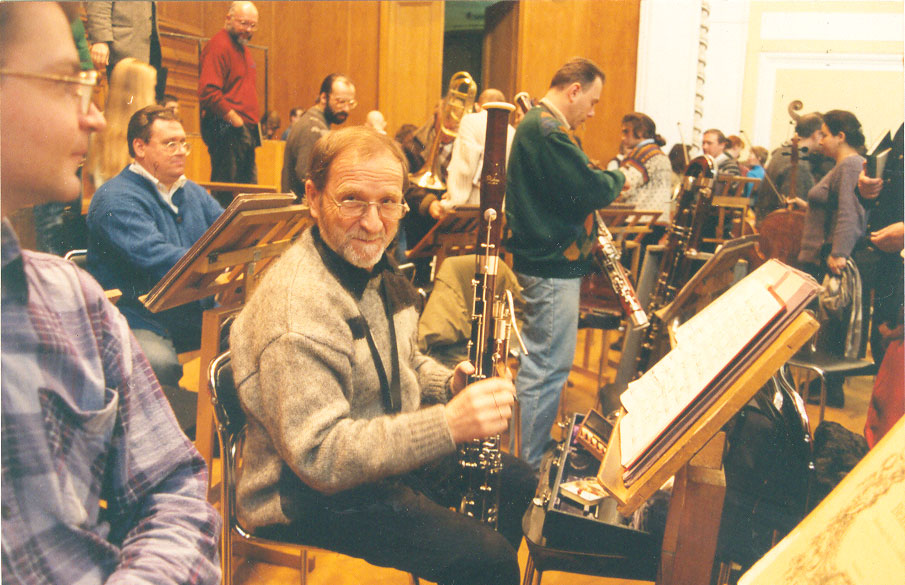 Valeri Popov published several books of Orchestra Etudes and scores bassoon solo repertoire. Students of Professor Popov work as soloists in the most prestigious orchestras of Russia and all over the world.
During 17 years V.Popov prefered to play the instrument of "J.Puchner" of 23d model, and last few years he also plays model "Superior". All the CDs published by "Vista Vera" were performed with these Puchner instruments: concertos by Vivaldi, Stamitz, Kozheluh, Wolf-ferrari, Villa-Lobos, Mozart, Weber, Hummel and many others as well as pieces for bassoon and piano (with pianist A.Bakhchiev).